BUSSINESS
ENGINEERING SERVICE; DESIGN / INSTALL / MAINTENANCE SYSTEM PROJECT OF BUILDING AND INDUSTRIAL FACTORY FOR ELECTRICAL WORK, PIPING WORK, AIR CONDITION & CHILLER WORK, ENERGY SAVING WORK, AUTOMATION WORK, CONSTRUCTION & FACILITY WORK AND INDUSTRIAL TOOS & EQUIPMENT SUPPLY.
---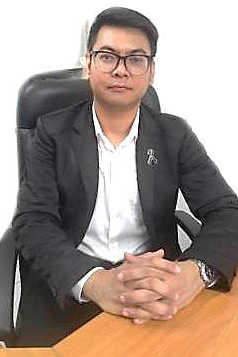 MR. JAKKARIN LOTKHUNTHOT
MANAGER DIRECTOR
POLICY
We are committed to supply, to prepare and to deliver quality products according to customer needs. In consideration of quality, safety, fair price and fast for customer highest satisfaction.
PHILOSOPHY
Commitment to supply, prepare and deliver product to respond the customer needs.
Inventive new things correctly and rationally for benefits to customers and organization.
Develop the system works in every side, include personal and organization. Develop the delivery system to fast and deliveries to customers in time.
Service customers to fast and deliveries product in time. We provide our customers with great reluctance.
VISION
We will a leading company in engineering. Creation quality job for highest benefit of the customers. Under the conditions "Quality" and "Standard".
MISSION
Focus to supply, to prepare, and to delivery to fast and highest quality.
Focus in service for respond and create highest satisfaction to customers.
Focus to develop division to growing steady and sustainable.
Focus to develop personal of division to potential person.